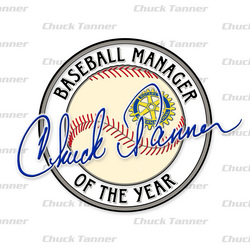 Pittsburgh, PA (Vocus) October 28, 2009
Ron Gardenhire, the current manager of the Minnesota Twins, has been selected as the Chuck Tanner Major League Baseball Manager of the Year for 2009. Mr. Gardenhire joins Joe Maddon and Joe Torre who have been honored as award recipients.
This award, named for legendary baseball manager and World Series Champion Chuck Tanner, is annually presented by the Rotary Club of Pittsburgh. Proceeds from the award banquet held in Pittsburgh support the Club's humanitarian service initiatives and Rotary Foundation Programs.
The award selection committee deemed that Mr. Gardenhire best exemplified Chuck Tanner's managing and leadership qualities, and selected him as this year's award recipient based on his extraordinary managing accomplishments during the 2009 baseball season.
This year's award selection committee comprised of Chuck Tanner, Lanny Frattarre, retired Pittsburgh Pirates announcer, Hal Bodley, sports journalist formerly with USA Today, Joe Morgan, Baseball Hall of Fame member and ESPN television broadcaster, Tal Smith, former baseball executive with the Houston Astros, Murray Chass, sports journalist formerly with The New York Times, and Roland Hemond, former baseball executive with the Arizona Diamondbacks. Pittsburgh sports attorney, author and Pittsburgh Rotarian Sam Reich coordinated the selection process.
Mr. Gardenhire will be presented with his award on November 21, 2009, at the Rivers Club, Downtown Pittsburgh. The event starts at 7 p.m. A media event will be held at 6:30 pm, prior to the banquet.
Hosting the award banquet will be James Roddey, former Chief Executive of Allegheny County, Pennsylvania and local KDKA Radio personality, Larry Richert. The banquet program will also include a roast of Jim Leyland, current manager of the Detroit Tigers.
Erie native and nationally recognized Celebrity Sports Artist Kevin-John has created a special Roberto Clemente memorabilia print for the event and will be present at the banquet to personally sign these limited prints. Kevin-John's artwork has been showcased on ESPN, Spike TV, and NBC, at Super Bowl XXXIX, XL, and XLI, and the PGA Tour.
For more information on the Chuck Tanner Major League Baseball Manager of the Year award or to purchase tickets to this year's award banquet, visit www.pittsburghrotary.org or call 412.471.6210.
###