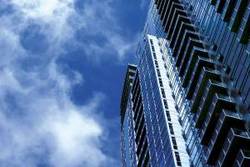 San Diego (PRWEB) June 11, 2008
San Diego's reputation as one of the most popular markets in the U.S. for second-home buyers is due, in large part, to the downtown San Diego luxury real estate market where that area's premier condominium building, The Mark, is attracting a growing number of second-home buyers from far beyond the city's borders.
In fact, downtown San Diego's curb appeal, a major contributor to The Mark's success, has been documented on several occasions in the national and regional media. Beginning three years ago, an article in Forbes magazine ranked San Diego among the top 10 second-home markets in the U.S. Last October, a headline in The New York Times observed that "San Diego's Downtown Has a Sunnier Disposition." Three months ago, a February 9 story on the city's downtown in The Arizona Republic suggested the "Time is ripe to buy in San Diego."
According to its sales reports, The Mark's second-home buyers have come from throughout the western U.S. as well as the East Coast and the South to be part of the landmark building in downtown San Diego real estate, according to Sales Manager Rosemary Snow. Such buyers to date have come from Philadelphia, Florida, Seattle, Phoenix, Las Vegas as well as San Francisco and several California communities outside San Diego County.
The Mark's preeminence among San Diego condos – downtown and elsewhere in the region — is immediately evident, even before entering the full-block site where the 33-story metal-and-glass high rise building towers over the surrounding East Village neighborhood. The building's stunning contemporary design and rich assortment of luxurious amenities is apparent even to the casual passerby, Snow said.
"Frankly, many have told us they were sold on The Mark even before seeing the residence they eventually purchased; our 'curb appeal' is that strong,'" she said.
Equally impressive is the diverse range of professions and occupations pursued by the Mark's first cadre of homeowners. Those in the banking and finance industry – people who typically appreciate investment values — comprise the largest group of owners, followed by real estate professionals, doctors, engineers, educators, business owners, military officers, and management executives. Also, two professional athletes live at The Mark off season.
"These people already know how exciting and vibrant the San Diego real estate market has been and will continue to be," Snow said. "They come here to experience the best in San Diego urban living and are finding The Mark best fits that description."
Little wonder that nearly half the 244 urban residences have been sold or are currently in escrow in the first year. Buyers have an unprecedented selection of 53 one-, two-, and three-bedroom floor plans from which to choose, ranging in size from 739 to a spacious 2,430 square feet. Many residences have sweeping morning and sunset views of Downtown San Diego, Balboa Park and San Diego Bay. All units are but two blocks away from PETCO Park, the home of the San Diego Padres baseball team as well as a short walking distance to downtown San Diego restaurants and shopping.
Each home at The Mark is designed for gracious living and entertaining with features such as German-made Studio Becker cabinetry, GE stainless steel appliances and gas cooktops; upgraded GE Monogram appliances in specific residences on the 20th floor and up. Spaciousness is enhanced by nine-foot ceilings in units on floors 2-19 and even higher 10-foot ceilings for those on the higher floors. Gourmet kitchens have easy-to-care-for granite slab countertops. Bathrooms feature beautiful limestone surrounds for showers and tubs and high-quality and conservation-minded Toto bathroom fixtures.
The long list of common area features includes secure parking for 427 automobiles on three subterranean levels. The Mark's resort ambience is further enhanced with 24/7lobby attendants, concierge and onsite general manager.
For those warm, year-around evenings San Diego is noted for, there's an interior courtyard area complete with a lap-length swimming pool, hydrotherapy pool, grass lawn, gas-fired barbecues and patio tables for relaxing with friends and neighbors.
Prices range from the mid $ 400,000s to more than $ 3 million, making The Mark a true value among downtown San Diego condos as well as San Diego real estate as a whole.
A development of the Douglas Wilson Companies, The Mark is located at 800 The Mark Lane, between Eighth and Ninth avenues, and Island Avenue and Market Street.
###