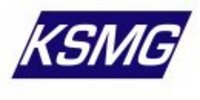 Chicago, IL (PRWEB) December 14, 2009
In today's sports economy, amateur and professional athletes are looking for more from their sports agent and athlete representation firms. The game has changed from athletes signing with big sports management agencies who take large cuts for their services to athletes partnering with boutique agencies who offer a wider spectrum of services at a more reasonable fee structure. Kaufmann Sports Management Group (KSMG), founded by Thomas Kaufmann, is a Chicago-based boutique sports management firm geared toward the comprehensive career management of professional athletes. The athlete management company, comprised of dedicated, experienced, and highly trained professionals, provides expertise and guidance essential for launching and maintaining the successful sports careers of its athlete clients. KSMG does more than just represent its athletes. It develops partnerships that go beyond their client's athletic careers.
"Athletes want more than just someone to negotiate a contract," said Kaufmann. "They are looking for a game plan for life."
KSMG was developed in response to client demand for effective yet efficient representation by several of Tom Kaufmann's professional athlete clients. Throughout his 25-year career as an attorney with the law firm of Querrey & Harrow, Kaufmann served as lead counsel for professional athletes in a number of business transactions, estate plans, real estate transactions, and tax matters. As he attained favorable outcomes for his clients, professional athletes took notice of the high quality legal work they received for very reasonable fees. In response to their demand, Tom established Kaufmann Sports Management Group to represent the comprehensive career needs of professional and amateur athletes seeking to enter the professional arena.
Today KSMG has grown into a multi-faceted, full service athlete representation agency powered by a dedicated staff of legal and marketing professionals. THe KSMG staff is licensed to negotiate contracts in the National and Canadian Football Leagues, but KSMG takes cares of its athletes with a holistic approach KSMG Services include Pre-draft preparation, Sports Contract Negotiations, Endorsement Reviews, General Legal Counsel and Tax & Estate Planning.
Thomas Kaufmann is a licensed attorney and NFLPA certified contract advisor with over 25 years of experience in sport contract negotiation, asset protection, and wealth preservation. Over the course of his career, Tom has utilized his legal expertise to advise professional athletes on a number of issues including but not limited to estate planning, large real estate transactions, business ventures, tax issues and litigation. As a certified sports contract advisor, he draws upon these experiences to provide a basis for the sports management consulting services he offers to professional athletes.
Scott Rochelle is a licensed attorney and CFLPA certified contract advisor. His high-energy approach to client representation has been instrumental in the growth and vitality of the agency since its inception. A former athlete who understands the needs of his clients, Scott is very well versed in the nuances of the sports entertainment industry, having held both the position of Director of Player Personnel and General Manager of a professional indoor football organization. Scott's hands on approach to recruiting, representing, and promoting elite athletes have led to a groundswell of success for KSMG.
Mike Stillman has extensive experience in contract negotiation and is well versed on the complexities of collective bargaining agreements, which he has negotiated for various entities throughout his career. Mike is also a labor negotiator and has been responsible for innovative labor agreements including new benefit applications for his clients.
Tim Kubinski brings over ten years of professional baseball experience to the position of Vice President of Baseball Operations. Although he was drafted out of high school in the 1990 MLB draft by the Texas Rangers, Tim opted to accept a full scholarship to UCLA and was subsequently drafted by the Oakland Athletics in the 7th round of the 1993 amateur draft. Throughout his playing career Tim played for a number of major and minor league teams, winning the AAA World Series twice and earning the honor of the Oakland A's AA pitcher of the year in 1996. Based out of Los Angeles, Tim's baseball expertise and knowledge of the business make him a valuable asset to his clients.
David Zancanaro, Vice President of Baseball Operations, enjoyed a 12-year professional baseball career as a left handed pitcher with the Oakland A's, San Diego Padres, New York Yankees, Chicago Cubs, and St. Louis Cardinals organizations. He attended UCLA where, in 1990, he earned All American honors as a pitcher and outfielder. David is based in Los Angeles and continues to work within professional baseball, actively scouting and marketing elite baseball prospects
For more Information about Kaufmann Sports Management Group, go to http://www.ksmgsports.com or contact Scott Rochelle at 312-540-7510
###