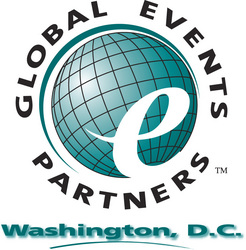 Washington, DC (PRWEB) April 3, 2008
GEP Washington, the DC area's top Destination Management Company, has been selected as the logistics management team for Pope Benedict XVI's upcoming public Mass at Nationals Park in Washington, DC. The Pope will begin his two-city U.S. tour in Washington, DC, which marks the first visit to the U.S. for Pope Benedict XVI and the first papal visit to the states in six years.
GEP Washington began work on the April 17th Mass in late 2007, assisting with logistical projections and timeline development. In addition to logistics management, GEP Washington will also provide transportation for the Papal entourage; develop and operate a shuttle system to and from the ballpark for attendees; assist with design and décor; custom development of give-aways; coordinate staffing; and various other elements for the Mass.
The event at Nationals Park presents unique logistical challenges, as the venue is brand new and recently opened in late March. GEP Washington has been working in conjunction with the Archdiocese of Washington, as well as Nationals Park and the U.S. Secret Service, to coordinate this major event at the ballpark.
"We are honored to have been awarded this historic project and look forward to working in conjunction with our partners to successfully and seamlessly produce this event," says Marty MacKay, president of GEP Washington.
The Mass at Nationals Park will be the largest viewing opportunity in Washington, DC and is expected to draw more than 45,000 guests.
About GEP Washington:

Recently listed as one of the country's "Top 25 DMCs" by Special Events magazine, GEP Washington was established in 1994 and has since grown into the leading Destination Management Company (DMC) serving the Washington, D.C. metro area. GEP Washington designs and manages special events and logistics with style and unyielding attention to the bottom line, as well as offering a highly trained, seasoned staff of more than 20 professionals. GEP Washington is a member of Global Events Partners (GEP), the industry's foremost partnership of destination management companies, with a portfolio that includes more than 70 leading DMCs from around the world. For more information on GEP Washington, visit www.gepwashington.com.
###
Find More Washington Nationals Press Releases